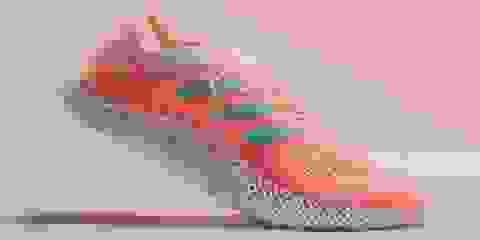 From Futurecraft to 4DFWD and Beyond: The History of adidas 4D
4D is a breakthrough adidas shoe and a revolutionary step in footwear. Learn about the history of the adidas sneaker built on a history of innovation.
With the release of
4DFWD
, adidas has added another chapter in the pursuit of engineering the best running shoe on the market. As a way to celebrate this, it's worth looking back on how we got here —or, more accurately, how far we've come.
adidas 4D represents a breakthrough in performance footwear, daring to bring a level of precision in running never before realized. Created with 17 years of athlete data and 5 million lattice variations, it used 3D printing to craft a finely tuned midsole that evenly absorbs pressure and returns energy with every step.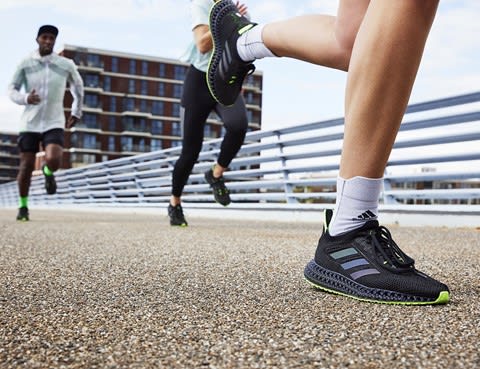 At the heart of this innovation is Digital Light Synthesis, a unique manufacturing process pioneered by Silicon Valley tech company Carbon. Using light and oxygen to create uniquely designed products, Carbon DLS is a perfect match for 4D's ambition to run beyond all limitations and revolutionize how running shoes are made.
In 2017, adidas embarked on a strategic partnership with Carbon to make 4D a reality. It marks a bold step in sneaker design, treading new ground to refine the design process and enhance production quality. 4D has since been used to update contemporary and classic adidas shoes,
including
adidas Ultraboost
, ZX, Fusio and AlphaEDGE, as well as in collaborations with Pharrell Williams, Y-3 and Parley for the Oceans.
Timeline: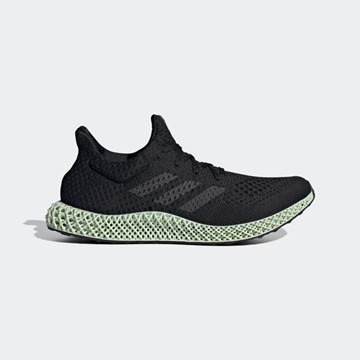 April 2017 – adidas Futurecraft 4D
adidas 4D was announced in 2017 as part of Futurecraft, an ongoing incubator to define the future of craftsmanship by exploring new technology. It marked a new beginning for adidas running shoes, and thousands of pairs were produced throughout the year.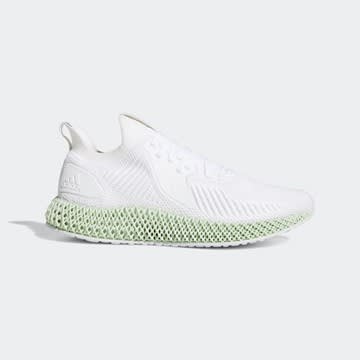 November 2018 – adidas ALPHAEDGE 4D
Primed for running, the ALPHAEDGE 4D adds FORGEFIBER to the equation; TPU-coated yarn is stitched at different angles and layers on the Primeknit upper, creating a smooth and seamless run.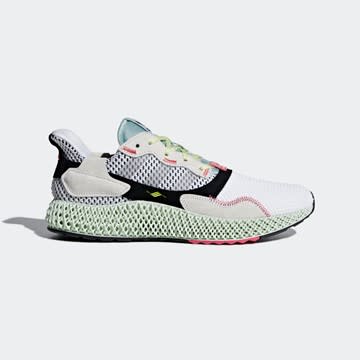 January 2019 – ZX 4000 4D
4D technology is brought to classic adidas sneakers, updating the
ZX 4000
for the first time since 1989. The shoe retains hallmarks of the original design with some modernizing touches, including branding accents and embroidered details, to stand out on its own.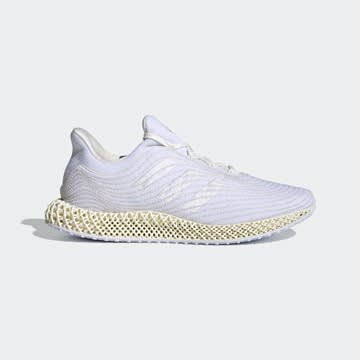 May 2019 - ADIDAS 4D x Parley
4D's first collaboration was with Parley for the Oceans, an expansion of adidas' efforts to help end plastic waste. It paired breakthrough 4D technology and materials made with intercepted plastic, becoming a statement for the oceans.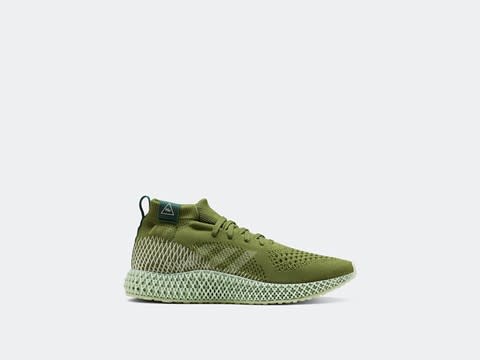 December 2019 – Pharrell Williams 4D
Eclectic design meets advanced technology in the Pharrell Williams 4D, the first of the Hu line to incorporate the distinctive lattice midsole.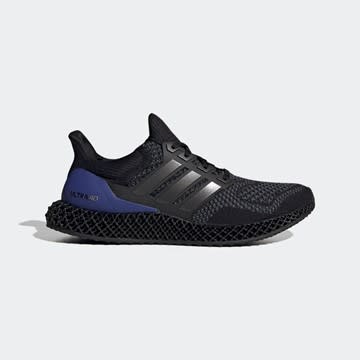 August 2020 – adidas Ultra4D
4D merges with the Ultraboost silhouette to create the adidas Ultra4D. Combining the best in running technology, it offers 4D's digitally printed midsole for controlled energy return and a Primeknit upper for comfort and targeted support.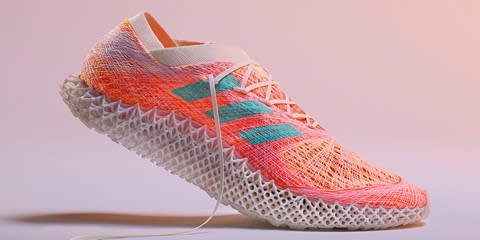 October 2020 – FUTURECRAFT.STRUNG with 4D midsole
Another milestone for adidas, FUTURECRAFT.STRUNG is the first showcase of STRUNG, a new process that individually selects every thread and data maps it for a perfect fit. It is among the industry's first fully athlete data-coded shoes, paired with a radical new take on 4D's lattice midsole.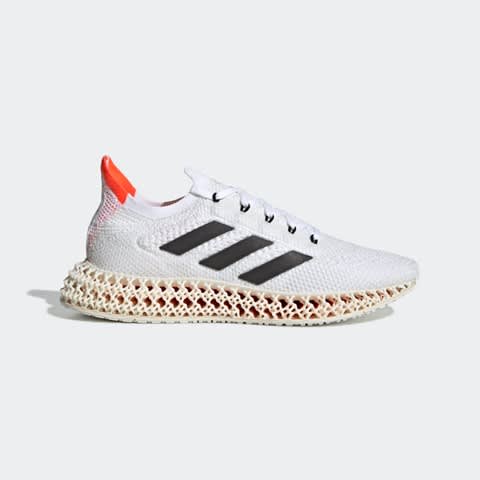 May 2021 – adidas 4DFWD
What if we could make every run feel like progress? adidas 4DFWD improves upon the cutting-edge lattice midsole by building it with 39% bio-based material, resulting in 23% more cushioning. It also introduces the PRIMEKNIT+ upper, created with historical mapping data, as well as a rubber outsole that offers superior traction and supports multi-directional movement.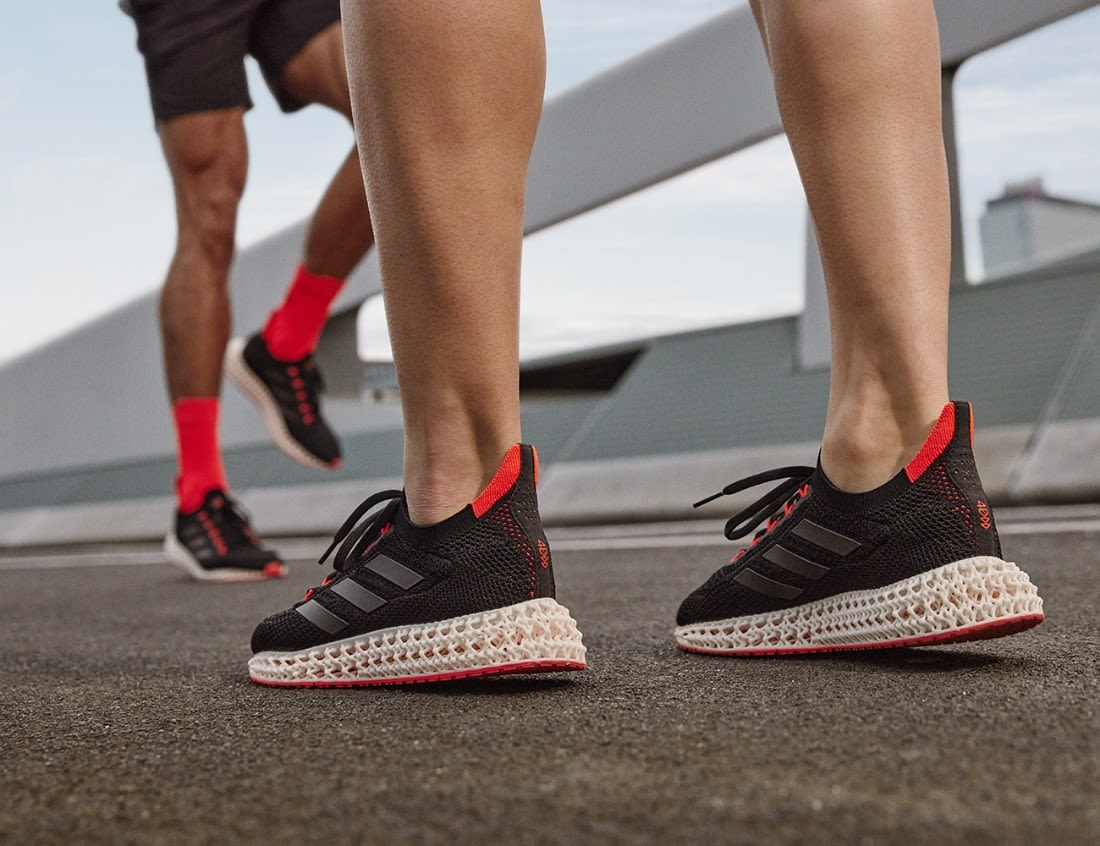 adidas 4DFWD
is the culmination of our journey so far; as more records are broken by runners, we discover more data to drive our research and fine-tune how we can support them. With every breakthrough, one thing is clear: the only limit is our imagination. We will continue to innovate in search of the perfect running shoe and bring it to consumers faster than ever.
Stay Updated
Be the first to know all about stories, launches and events.