Forum: How To Style Basketball Shoes
Basketball sneakers — especially adidas Forums — are everywhere. Sported by rappers, athletes, supermodels and even your next-door neighbour, everyone seems to have a pair.
But what gave the shoe its spotlight moment?
Released in '84, the adidas Forum with its distinctive ankle strap for added support was a serious game-changer (literally).
Aside from its next-level performance, the Forum's leather upper ushered in an era of sport-for-style. The court classic quickly evolved into a coveted streetwear staple that continues to make waves in fashion and sport.
But often there's a concern on how to style the shoe, especially high-rise Forums. When styling Forums with pants — to tuck or not to tuck? Do they go well with dresses and skirts? What if I work a 9-5, how can I style the made-for-sport sneaker? We'll let you in on a secret: there are no rules.
You can rock Forums whichever way you like, but if you're unsure how to start styling them— we've got you covered.
THE CONCRETE RUNWAY:
One source of inspiration are professional basketball players. During arena walk-ins, they hold the power to make or break fashion trends. That's why it's called the 'concrete runway' – a tradition where players turn pre-games into opportunities to flex their fashion finesse.
Because professional b-ball players helped turn on-court classics into an everyday essential, they're a prime source of inspiration for how to style your Forums.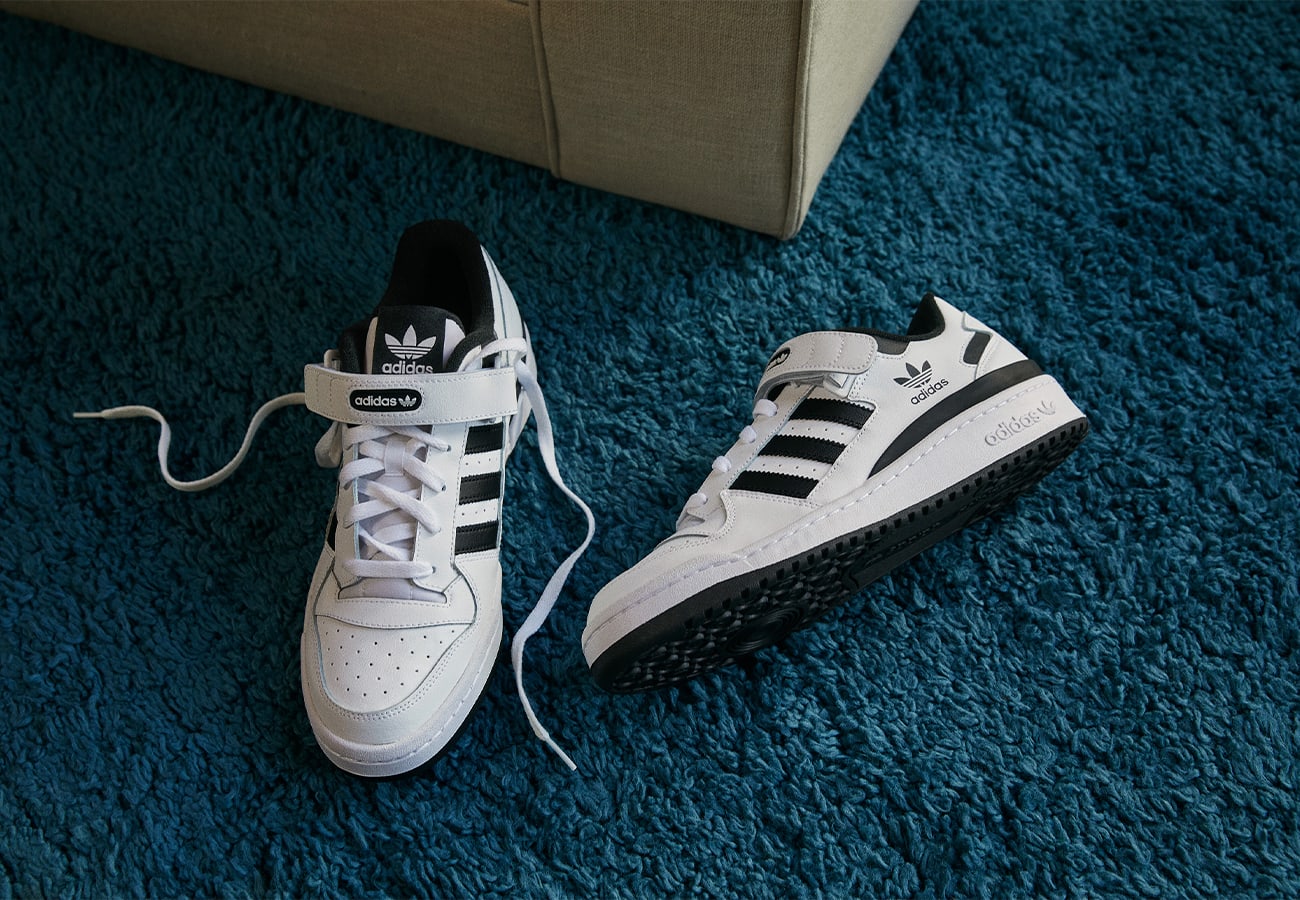 GET THE LOOK:
Like players who pair sneakers with suits, don't be afraid to mix and match different styles to create a unique and personalised fit.
Taking a page from their style playbook, try pairing loose-fitting slacks with an oversized tee, statement accessories and adidas Forums in your favourite colourway. To add that extra something, throw on a leather jacket or bomber to complete the look.
STAY GAME-READY:
But it's not just the pre-games where we can take fashion inspiration from basketball players. Here's how you can recreate their on-court looks as well.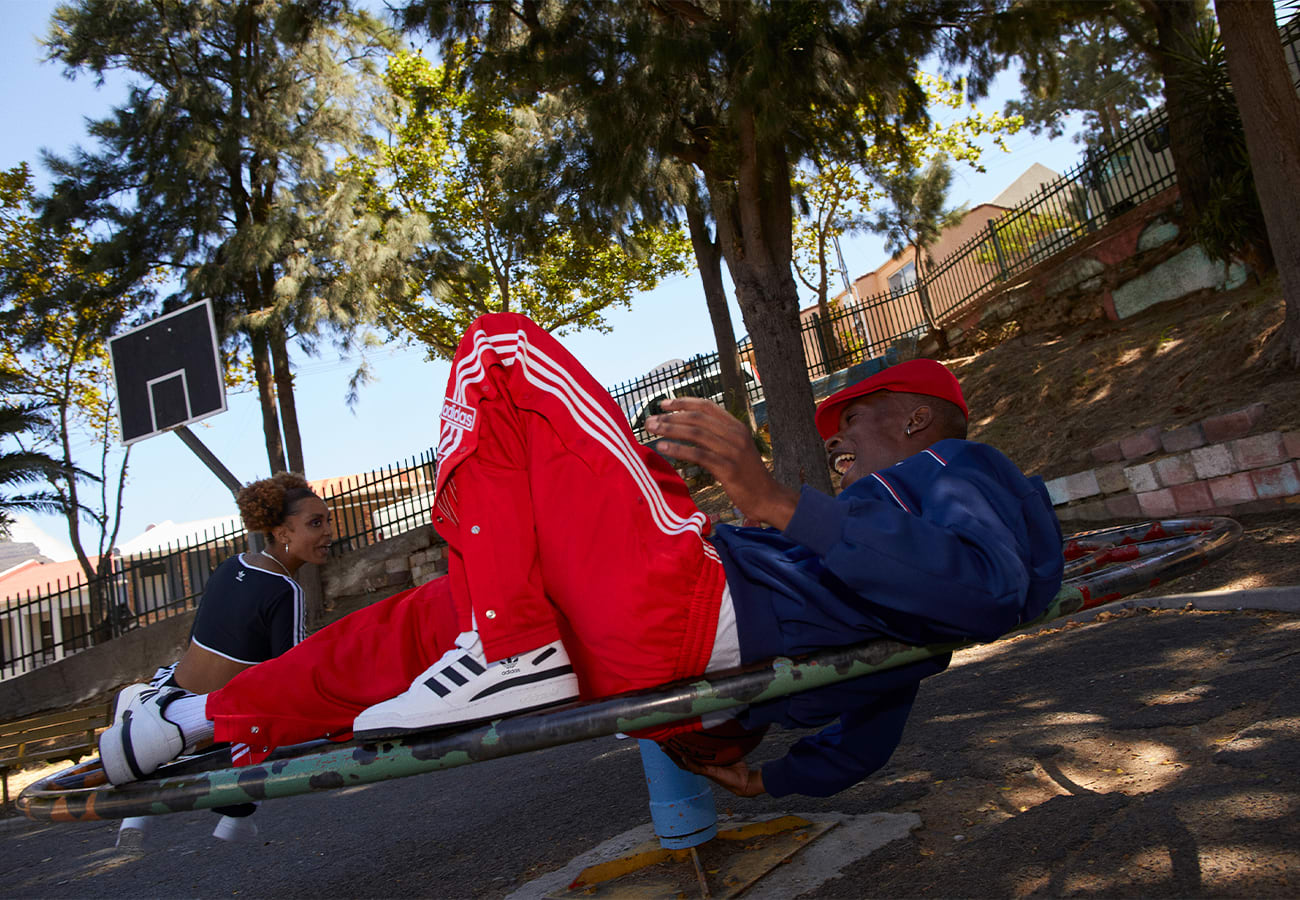 GET THE LOOK:
For that straight off the court look, experiment with a variety of made-for-sport silhouettes.
How about a short-sleeve hoodie paired with drawstring basketball shorts, adidas crew socks and Forum 84 High shoes?
If you're going for a more laidback look, pair your favourite Forums with sweats and a comfy hoodie.
FROM THE BASELINE TO BUSINESS MEETINGS:
Business meets basketball. Thinking of bringing a sporty edge to your next meeting? We've got you.
GET THE LOOK:
To add a touch of street style to your fit, pick out a pair of Forum Lows (bonus points if the Forums match your suit!)
Finally, throw on a long overcoat to complete the look.
SPORTY CHIC:
If you lean towards styles like dresses, skirts and delicate fabrics, shake things up with a pair of adidas Forums.
GET THE LOOK:
Pair a bright sundress, a form-fitting bodycon or your favourite dress silhouette with Forum Lows.
Feeling chilly? No sweat. For the colder seasons, pair a thick maxi dress with a leather jacket, winter accessories and your adidas Forum Lows.
A TIMELESS TRAINER:
No matter your vibe, the adidas Forum is a shoe that you can work into any style. Whether you're all for bold colours or muted tones, fitted formal wear or oversized casual, Forums are the go-to choice to compliment your individuality.
So, if you're looking for the perfect kicks for your fit, adidas Forums may just be your ideal match.
Stay Updated
Be the first to know all about stories, launches and events.