It doesn't matter whether you're a casual road cyclist, a pro road biker or a competitive indoor racer, we have the right cycling shoes for you – custom designed and highly engineered.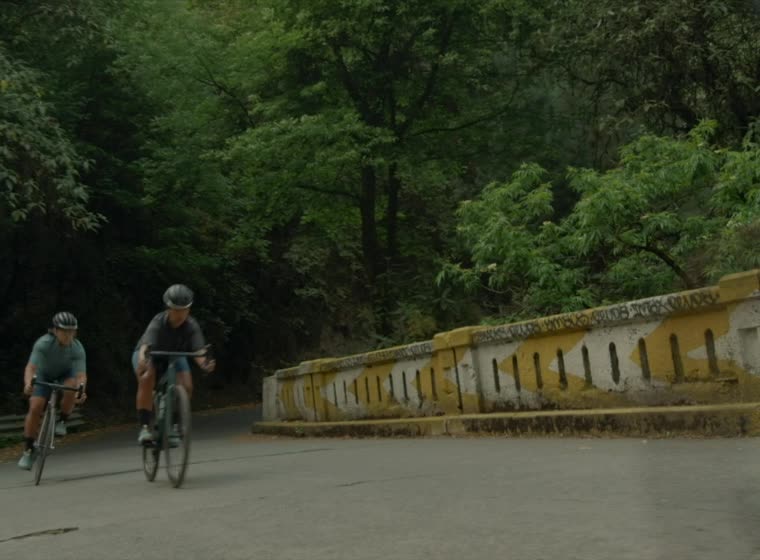 Push for change
Inspired by the CDMX cyclists transforming their city, the adidas x Parley Cycling capsule represents our own commitment to change. Made in part with Parley Ocean Plastic, this head-to-toe road collection is designed for comfort and performance while keeping us on our journey to help end plastic waste.
Cycling Shoes
On mountain sides and on stationary bikes, adidas cycling shoes are made to pedal. Performance-focused or with a lifestyle twist, you can find the style and fit that works best for you. When you're taking off down the mountain or on the road, your shoes should be comfortable and secure on your pedals. Clip-in bike shoes deliver a secure, locked-in feel for your feet and offer efficient power transfer to the bike. Five Ten bike shoes are made for tough trails with abrasion-resistant uppers. The stiff midsole helps you power each pedal stroke.
Step off your bike right into the rest of your day without missing a beat in Velosamba cycling sneakers. You can roll through your workout and then hit the city in one versatile look. Clip compatible with a reinforced plate for effective pedaling, the Velosamba combines the functionality of a bike shoe with the timeless design of the iconic Samba. The signature suede t-toe offers added durability as you ride, while reflective 3-Stripes details to help you stand out from the pack. Clipless or clipped in, you're ready to go with multitalented cycling shoes that can do both. Shop adidas for cycling shoes that match your speed and your lifestyle.
Frequently Asked Questions about adidas Cycling Shoes
Do cycling shoes make a difference?
Cycling shoes make a difference in how efficiently you can work your bike's pedals when cycling fast or far. Shoes made for road, gravel or mountain cycling often use cleats to connect directly to the pedals. This helps your feet keep their grip when the going gets slick or bumpy while also providing leverage. Shoes made for indoor cycling are highly breathable, with extra ventilation to help keep your feet cool during intense workouts.
What are the best shoes to cycle in?
The best cycling shoes help you pedal efficiently and keep your grip in wet or bumpy conditions. If you're a casual biker riding on city streets, shoes with a hard, flat, high-grip outsole will help you keep moving with confidence. If you're a commuter, road or mountain biker, you might want clip-in or clipless shoes. They attach to the pedals for added safety and stability. Indoor cycling shoes are made to be easy to train in and comfortable to walk in outside of spinning class. And they're typically highly breathable to keep you comfortable through hard training indoors.
Can I wear any shoes for cycling?
You can wear any shoes with a flat, firm and grippy outsole for casual cycling. But of course different kinds of biking — commuter, road, gravel, mountain and indoor cycling — have different needs. So specific shoes designed with those needs in mind can help keep you safe, comfortable and efficient when you cycle far, fast or off-road. For street and indoor cycling, features to look for include a cycling-specific outsole, secure heel fit and the reflectivity. Other cycling shoes are made for the rigors of the road or trail.